Kasandra is a Senior Mining Engineer whose career in the industry spans 24 years. Kasandra's mining experience consists of blended operational and design roles across various underground mining methods including large open stoping methods and narrow vein stoping. Kasandra has been involved in the establishment of four underground mines. Kasandra is a graduate of the Western Australian School of Mines.
Kasandra takes a holistic approach to mining and considers all aspects of the mine process when undertaking any work. She has a practical knowledge of underground mining, and the technical knowledge of how to apply that knowledge within mining software. The interplay between mining disciplines is considered in all designs and reviews. Kasandra has a passion for sharing this knowledge through mentoring.
Joining the team recently, Kasandra is proficient in a number of industry related software packages, including Deswik, Surpac, Datamine and EPS. Kasandra also has a working knowledge of Ventsim, Suretrak, Mineworks Planner and a range of information management softwares.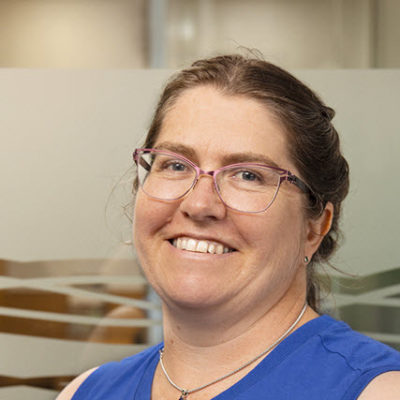 Underground mine design and scheduling
LOM Scheduling
Mining education
Practical mine design
Qualifications and Affiliations
AusIMM Member
Bachelor of Science (Mining Engineering) (WASM)
First Class Mine Managers Certificate (Western Australia)
Underground Shift Supervisors Certificate (Western Australia)
Graduate Diploma in Information and Library Studies (Curtin)
Graduate Certificate in Project Management (Curtin)
Graduate Certificate in Mineral Economics (WASM/Curtin)
Graduate Diploma in Frontline Management (Mt Eliza Business School)