Director, Principal Geologist
Mike has over 35 years mining industry experience in roles that have varied from mine operations to regional exploration and mineral resource estimation. He has worked on projects throughout Australia, Africa and North America and has experience with many commodities across varied geological environments.

Mike has worked on projects for nickel (sulphide and laterite), many types of gold systems, copper, iron ore (hematite and magnetite), uranium, tin, polymetallic VMS deposits, and numerous specialty metals. He is very interested in geological data gathering and interpretation, and in mineral resource estimates that are practical, robust and auditable.

Mike has sound technical expertise in resource estimation and grade control systems for both open cut and underground mines, and has significant management experience at operating mines. He is an expert user of Datamine and Isatis software, and has a solid base of geostatistical knowledge gained via his MSc in Geostatistics from the highly-regarded Centre for Computational Geostatistics at the University of Alberta in Canada.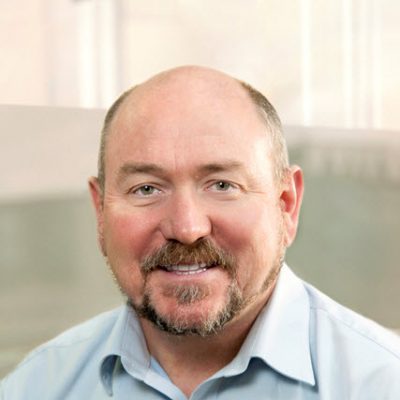 Geological modelling, linear and non-linear resource estimation
Advanced geostatistics and risk quantification via conditional simulation
Resource auditing and due diligence
Competent (and Qualified) Person for a broad range of commodities and mineralisation styles
Exploration and resource definition drill targeting and design
Sampling protocols and QAQC
Mentoring
Qualifications and Affiliations
Bachelor of Science (Geology), Macquarie University, Sydney, 1984
Master of Science (Geostatistics), University of Alberta, Edmonton, 2012
Fellow of the Australasian Institute of Mining and Metallurgy (FAusIMM)
Principal Consultant Geologist, Perth
-
Cube Consulting Pty Ltd
Senior Principal Consultant, Perth
-
QG Australia / ARANZGeo Pty Ltd
Geology Manager, Leinster Nickel
Senior Resource Geologist, Leinster Nickel
Senior Resource Geologist, Perth
-
New Hampton Goldfields NL
Chief Geologist, Davyhurst
Senior Mine Geologist, Kookynie
-
Newcrest Mining Limited
Mine and Exploration Geologist, New Celebration
-
Newcrest Mining Limited
Project Geologist, Kalgoorlie
-
National Mine Management Pty Ltd
Contract Geologist, Kalgoorlie
-
Alpha Exploration Services
Junior Geophysicist, Sydney
-
Flower Doery Buchan Pty Ltd
Technical Assistant, Sydney
-
Robertson Research (Australia) Pty Ltd